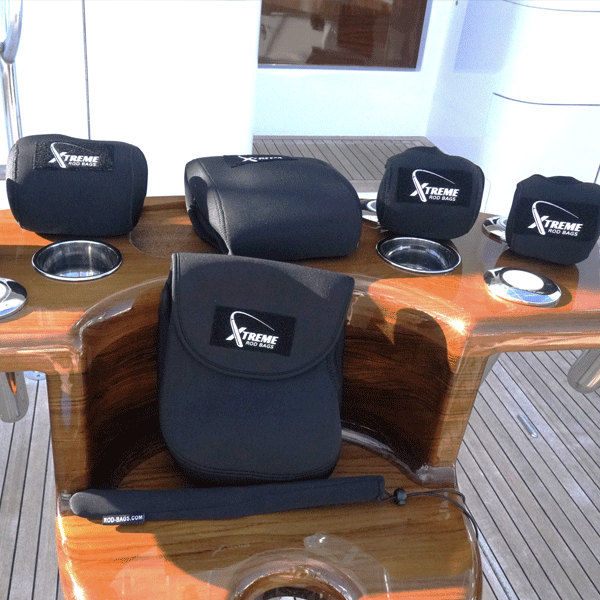 Offshore Anglers always forget this one very important thing... Protecting their rods and reels.


Offshore angling is an exhilarating experience that offers the promise of big catches. However, amidst the excitement, anglers often forget one crucial aspect: protecting their valuable gear. xTreme Rod Bags available from rod-bags.com are the ultimate solution for safeguarding your rods and reels.

Unparalleled Protection:

xTreme Rod Bags are all-in-one rod and reel protection bags designed meticulously to cover all your tackle. Whether you opt for the Neoprene or Canvas series, these bags offer unmatched protection, ensuring your gear remains safe from impacts and water spray during your offshore adventures.

Neoprene Series:

Crafted from high-density neoprene - the same material used in wetsuits - the Neoprene series offers custom-fit bags for conventional rods & reels ranging from 15 to 80 lb. These bags are adjustable, fitting all rod sizes, and are perfect for protecting your gear in various conditions.

Canvas Series:
The Canvas Series is made from water-resistant, marine-grade canvas that is not only mildew-resistant but also breathable to prevent condensation buildup. These bags are universally fitting, compatible with most conventional and spinning setups up to 7' long with a max reel size of the 50 lb class.

Customer Testimonials:
Customers rave about the design and functionality of xTreme Rod Bags. Todd R mentions, "The canvas series holds all my spinners and small trolling setups, providing excellent protection while moving my tackle to and from the boat." Eric M adds, "I store my rods under a bench on the bridge, and these bags offer superior protection with a perfect fit."

Conclusion:

Investing in high-quality gear protection is essential for every offshore angler. With xTreme Rod Bags, not only is your gear shielded from the elements, but it also remains organized and ready for your next big offshore angling adventure. Visit rod-bags.com to discover the perfect protection for your rods and reels.