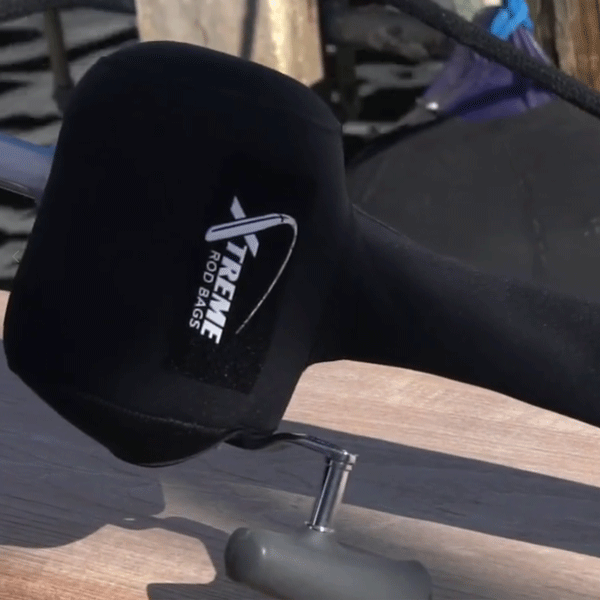 Fishing is not just a sport or a pastime; for many, it's a passion. But with this passion comes the responsibility of taking care of the equipment, especially the rods and reels, which are the heart of the fishing experience. If you're in the market for the perfect protection for your fishing equipment, look no further than Rod-Bags.com. Here's why:


1. Customized Solutions:
At Rod-Bags.com, you aren't getting a one-size-fits-all product. They understand that every fisherman and their equipment is unique. That's why they offer customized solutions tailored to fit your rods and reels perfectly.
2. Durability You Can Trust:
The bags offered on Rod-Bags.com are made from top-quality materials, ensuring that your fishing equipment is protected against physical damage, as well as harmful elements like salt, moisture, and UV rays.
3. Easy Transport:
Carrying fishing equipment can be cumbersome, especially during long journeys. Rod-Bags.com designs bags that make it easier for anglers to transport their gear without any hassle. With reinforced handles and lightweight construction, you can move with ease.
4. Affordability:
Protecting your equipment shouldn't break the bank. Rod-Bags.com offers a range of options that are both high quality and affordable, ensuring that every angler can benefit from the best protection without hurting their pocket.
5. Stylish Designs:
Who said protective gear can't be stylish? At Rod-Bags.com, you'll find a range of designs that are not just functional but also aesthetically pleasing.
6. Rave Reviews:
The fishing community loves Rod-Bags.com, and it's not just because of their products. The company is known for its outstanding customer service and commitment to satisfaction. When you buy a product from them, you're not just getting a rod bag – you're becoming a part of a community.
7. Environmentally Conscious:
In a time where sustainability is key, Rod-Bags.com is ahead of the curve. They are committed to reducing their environmental impact and often use recycled or sustainable materials in their products.
8. Versatility:
Whether you're into freshwater fishing, deep-sea fishing, or anything in between, Rod-Bags.com has a solution for you. Their products cater to a wide range of fishing styles, ensuring that every angler finds what they're looking for.

In conclusion, when it comes to the safety and longevity of your fishing rods and reels, there's no compromise. With Rod-Bags.com, you're not just investing in a protective bag but in the assurance that your equipment will remain in prime condition, ready for many more fishing adventures. Whether you're a seasoned angler or just starting out, Rod-Bags.com is the best choice for all your fishing gear protection needs.